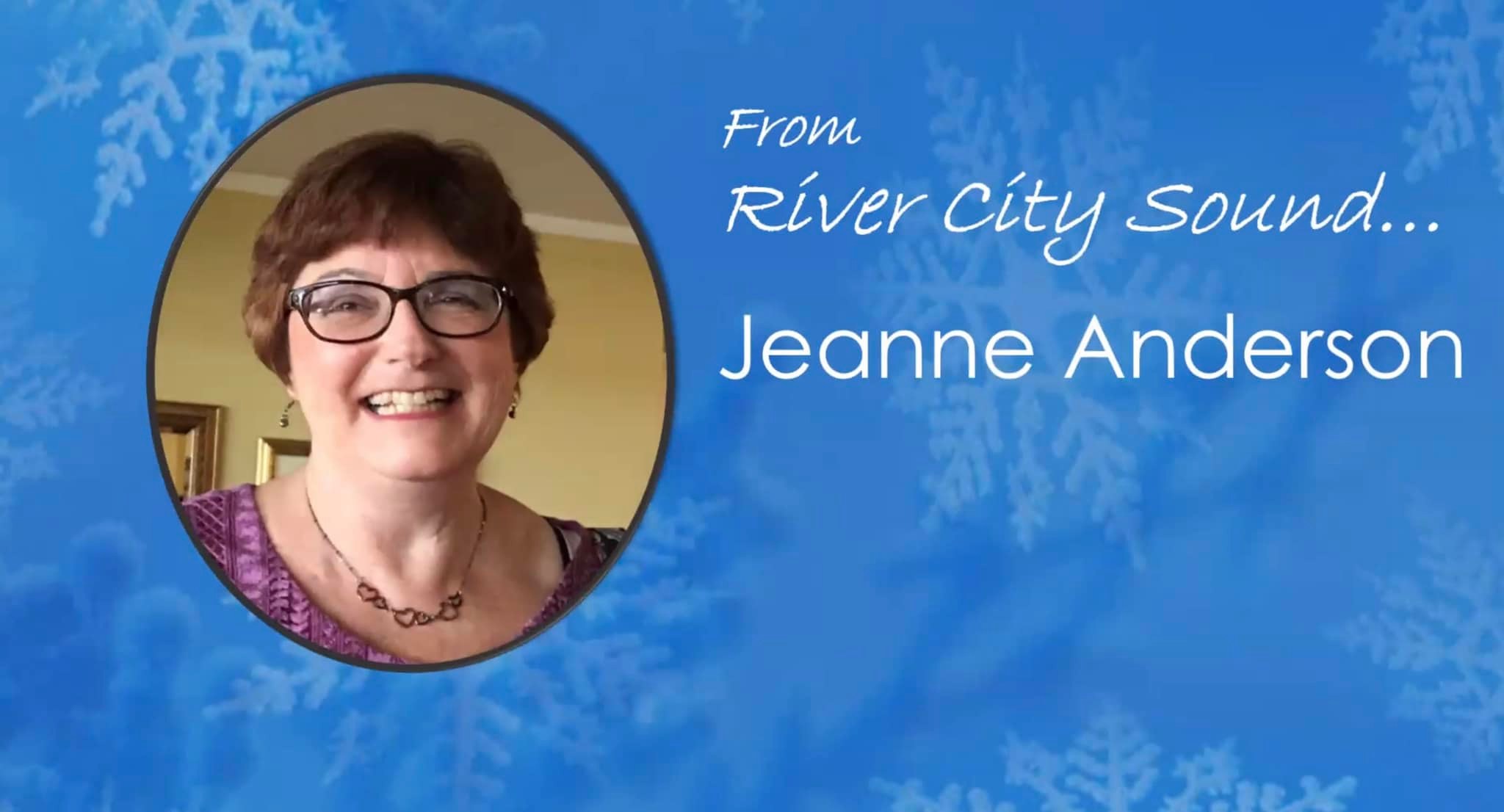 Jeanne Anderson has been a member of River City Sound Chorus since 2005.
Jeanne is currently the assistant lead section leader, music librarian, makes sure the rehearsal site is unlocked for rehearsals and meetings, assists the costume committee when necessary, and directs her church choir. As assistant lead section leader, Jeanne, has stepped up to help the leads when our section leader was unable to attend chorus because of family obligations.
As music librarian Jeanne makes sure all members and every guest that comes to River City Sound has access to copies of our music.
During Covid the chorus rehearsed inside of the church Jeanne attends in Belvidere, with no cost to the chorus. Weather permitting, we used the parking lot of the church for rehearsals, which included the sounds of weed wackers, lawn mowers, sirens, motorcycles, and the occasional squirrel watching us rehearse. We were together thanks to Jeanne and that was what counted.
Jeanne is always willing to help members with trouble spots they are having with their music. Jeanne is always sharing her love of barbershop. She even got her sister Mary to join the chorus.
She is always promoting her love of barbershop and brings guests to the chorus quite often.
Not sure how she does it, but she even finds time to sing in a quartet, 3/4 Time.
Jeanne has had a challenging year. Her husband, Eric, recently had surgery and her "special friend", Janet, who is a member of River City Sound, has been unable to attend chorus because of an illness and Jeanne makes time to visit her as often as she can.
Jeanne is a friend to all and a definite "Woman of Note" for River City Sound and Region 3