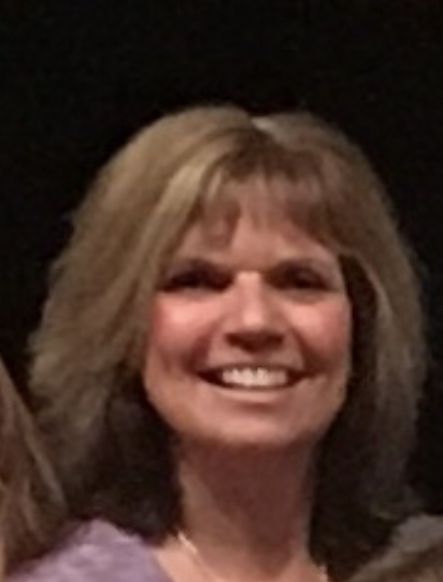 Sue is the leader of our visual team. There is no end to her creativity. Sue and her team develop not only our "planned" moves but also teach us stage presence and how to take command.

She offers up her time for extra rehearsals and even works individually with new members so they are comfortable with choreography and emoting the story of our music. Sue works very closely with our director, Boots, to prepare our chorus for Regional and International competitions. We visualize as she leads us through the preparation of the day, right down to the sights, smells, and emotions of being in our pattern. We are totally prepared. Sue has used countless creative props to bring out the inner performer in us and has been clad in many costumes to get the point across. She has been a bride, an 80's chick, a cheerleader and even appeared in a shower cap and towel. She is entertaining and fun in a serious sort of way. Inspiring!
Sue is also an integral part of our scrip writing team. She keeps us on track by covering the details but still is able to see the whole picture.

Sue shares her creativity and time with the local GiGi's Playhouse. GiGi's promotes awareness of Down Syndrome through family support and community acceptance. We are so lucky to have this bundle of talent and energy all wrapped I a beautiful tenor voice in River City Sound.